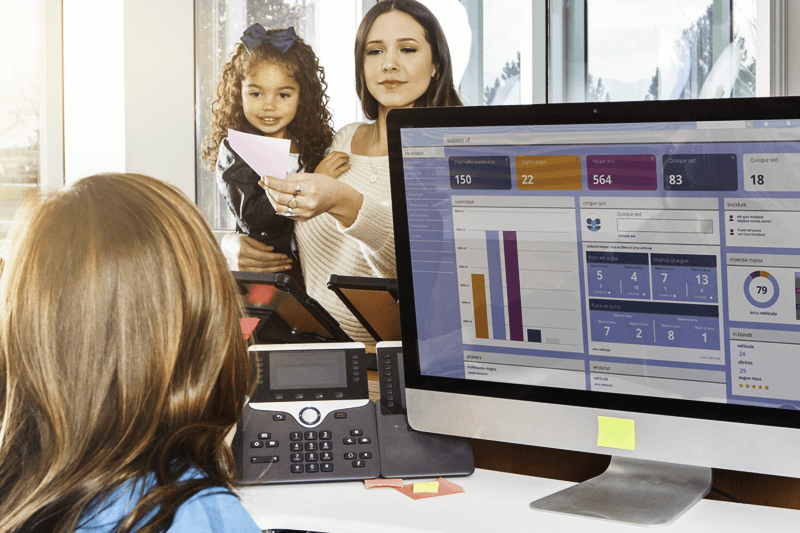 Fear of the unknown is human nature and some nervousness is to be expected prior to starting orthodontic treatment. Your first visit to our office is a time for us to get to know you and determine what your main concerns are. We will ease your fears by giving you as much information as needed to help you feel comfortable. Each member of our team is friendly and accessible and we encourage our patients or parents to ask questions. We believe that patients will feel more comfortable if they know what to expect and are well informed of a procedure before it occurs. We try to avoid any unexpected surprises and let each patient know everything we are going to do, before we do it.
At your first visit, you will be greeted by one of our friendly staff members who will take you on a tour of our office and make sure you feel welcome and comfortable. We ask that you bring your insurance information card and photo ID. Please complete and submit the health history form online prior to your appointment. Then we will conduct a thorough exam, where we evaluate many things relating to the face, the smile, the fit of the teeth and the amount of room for all of the teeth. Dr. Medina will discuss your diagnosis and what treatment options are available. We then work together to create the best treatment plan for you and discuss fees, general payment options and insurance benefits.
At this initial visit, if a patient is ready for treatment, we collect diagnostic records including digital photos, digital impression (or scan) of the teeth and x-rays which are processed in-house. Once the data gathering process is complete, we are ready to put braces on!
If a patient is still developing and is not yet ready for treatment, we will recommend they be placed into an observation phase where we will follow growth and development to determine the appropriate time for treatment.