Melissa - Treatment Coordinator/Office Manager
Hi, I'm Melissa and I am the Office Manager for Dr. Medina. My husband and I live in the Houston area and very much enjoy our grandchildren. We love to travel and go on cruises. I have been in orthodontics for over 10 years and am privileged to say I have been a member of Dr. Medina's team for all 10 of those years. In the office, you will find me performing administrative duties and occasionally I help our awesome clinical team in patient care. Dr. Medina's love and expertise show in everything she creates. I am in my happy place working with "the best".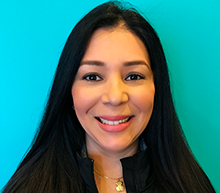 Mayerling - Orthodontic Assistant
My name is Mayerling. I'm from Venezuela where I was a practicing Dentist. I've lived in Puerto Rico for 11 years before coming to Katy, Texas on 2014. My passion is to work with children and adolescents and see how their self-esteem increases as they improve their teeth and smiles. I love to see the difference braces make in our patients lives!
In my spare time my husband and I like to watch our son and daughter participate in activities they like, such as playing sports, swimming, dancing, playing musical instruments, among others.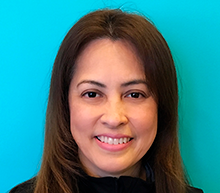 Theresa - Orthodontic Assistant
My name is Theresa, a dentist who graduated from the Philippines. I've been in the field of Orthodontics for more than 13 years. I enjoy delivering quality and compassionate care to patients and being a part of changing someone's smile. My husband Walter and I have been married for 35 years. We have two children and one granddaughter. I love my family and spending time with them.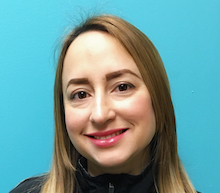 Grace - Orthodontic Assistant
Hi, I'm Grace. I'm a dentist graduated in Venezuela with 11 years of experience in Orthodontics field. I love dentistry and be part of the happiness of people when they get a beautiful smile. I moved to Katy 5 years ago with my family, my husband Gustavo and my 2 kids, Antonio and Mathias.