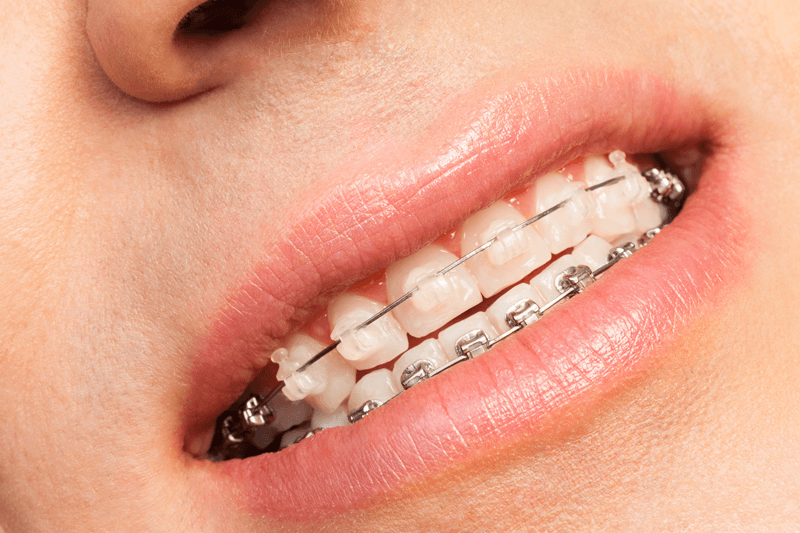 Traditional Metal, Ceramic, and Invisalign® Braces
Advances in orthodontic treatment is not only perfecting smiles but also correcting misaligned jaws and teeth. Misalignments can impact chewing, oral hygiene, and they may cause future jaw joint problems. Teeth that are not correctly aligned can be difficult to floss, which can lead to gum disease and tooth decay.
Orthodontic brackets are an integral part of orthodontic treatment. Medina Orthodontics specializes and provides many different types of braces for our patients, making it easy for every individual to have the best treatment option available to fit their unique goals and needs.
When it's time for orthodontic treatment, we give our patients the opportunity to pick between traditional metal, ceramic, soft champagne, or Invisalign® braces. Traditional metal and ceramic braces are the most common; however, if you want a more natural option, then Invisalign® would be the best choice. Give us a call to learn more about these options.
Today's orthodontics offer more kinds of braces than ever before. Check out your options below.
Traditional Metal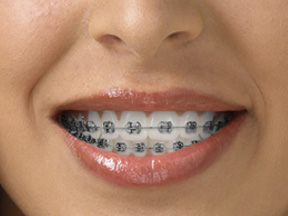 These are the most common type of braces. Made of nickel-free high-grade steel, they are much smaller and more comfortable than those in the past. We offer a variety of colored elastics which may be changed at most appointments.
Soft Champagne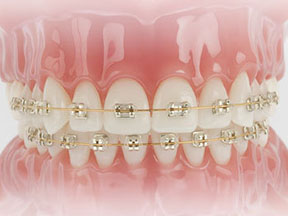 Champagne-colored brackets are a blend in between Metal and Ceramic because the beautiful champagne finish blends with teeth. They are durable stainless steel with aesthetics that rival ceramic brackets. Low profile, contoured design for maximum comfort. These brackets are popular for all ages.
Ceramic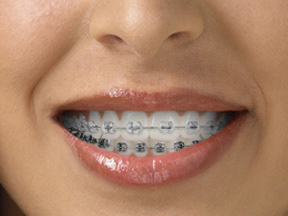 Made of a translucent tooth-colored material, these are the most popular among adult patients. They are difficult to see unless you are very near the patient's teeth. However, the brackets are more fragile, and the elastic ties can become discolored between appointments.
Invisalign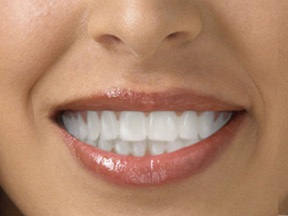 The Invisalign System for adults is a series of clear, removable templates that fit over the teeth. Generated by computer simulation, they gradually move the teeth for the correction of some bite problems.