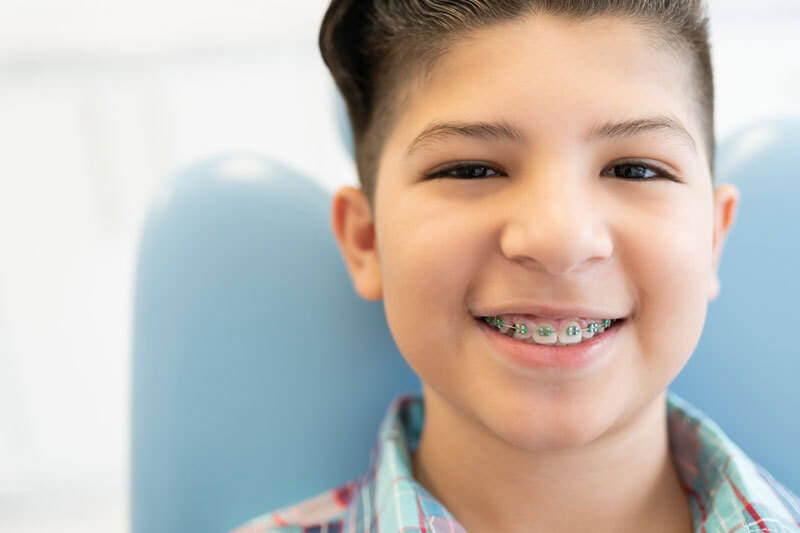 Phase I, or Interceptive Treatment, usually starts while the child has most of his or her baby teeth and a few of his or her permanent front incisors. This stage in development is usually between the ages of seven and nine. The goal of Phase I treatment is to intercept a moderate or severe orthodontic problem early in order to reduce or eliminate it. These problems include skeletal discrepancies, cross bites, and severe crowding.
Phase I treatment takes advantage of the early growth spurt and turns a difficult orthodontic problem into a more manageable one. This often helps reduce the need for extraction or surgery and delivers better long-term stability. Most Phase I patients require a second phase of treatment in order to achieve an ideal final bite.
Phase II treatment usually occurs a number of years later. Usually, we are waiting for the remaining permanent teeth to erupt, before Phase II begins. This most commonly occurs at the age of 12 or 13. The goal of Phase II treatment is to achieve an ideal bite with all of the permanent teeth.
Not every child needs a Phase I treatment. Only some children with certain bites require early intervention. All others can wait until most, if not all, of their permanent teeth erupt. However, it is still important that every child be evaluated by age seven.